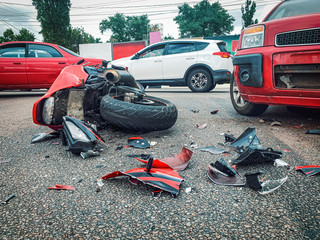 A nationally-acclaimed personal injury attorney, Rick Jaklitsch owns The Jaklitsch Law Group in Upper Marlboro, Maryland. At his practice, Rick Jaklitsch represents clients who have suffered from an injury due to accidents at work or on the road.
Road accident injuries are fairly common and can be severe. They include penetrative injuries and impact injuries. Penetrative injuries occur when an object, like glass, pierces the skin to cause injury. Impact injuries occur when a part of the body forcibly hits something, causing internal damage. Concussions are one example. They happen when the head hits a part of the car, and the force of impact reverberates to the brain. Impact injuries can also break bones on the chest, such as ribs and clavicles, break teeth, or cause soft tissue injuries. Whiplash is an example of a soft tissue injury that occurs when the neck moves from side to side violently due to an impact, stretching its tendons and ligaments.
Some road accident injuries, however, are harder to notice, primarily because they manifest over time. They include herniated discs caused when a spinal disc fragment is dislodged from the spinal canal, traumatic brain injury, blood vessel injuries, and internal organ injuries such as in the liver or spleen. Another example is a post-traumatic stress disorder. If you have been in a car accident, seek medical attention first, then contact a personal injury attorney.